The first batch of magazines I completed scanning is an almost complete set of Electronics Australia (also called Radio, Television and Hobbies prior to March 1965) spanning over a decade from 1962 to 1973.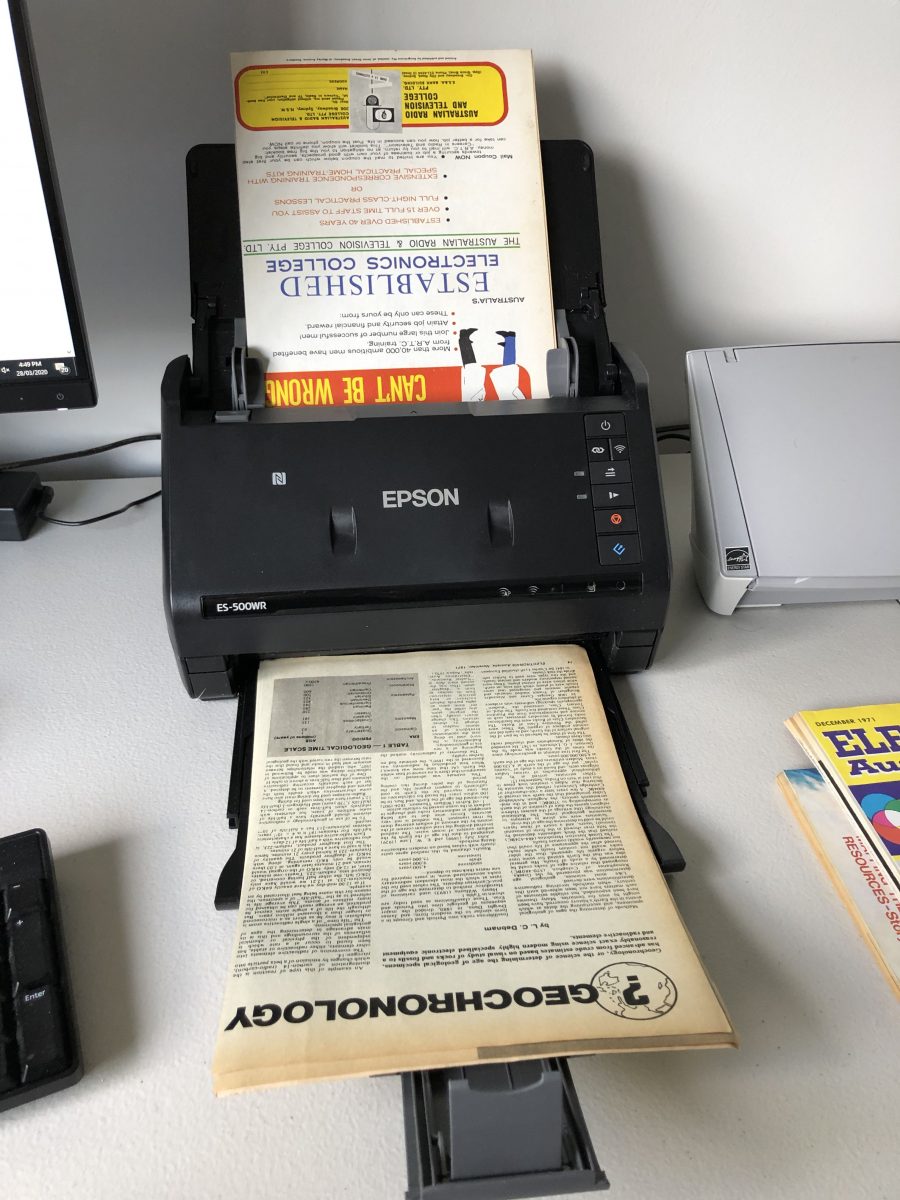 I found out about this collection from Jason Scott (aka @textfiles) who works at the Internet Archive. He put out a tweet asking if there's anyone in Australia who can scan a bunch of magazines, I replied back saying "me!!" and he got me in touch with a dude in Geelong who owned the collection. It's an amazing coincidence that I live 40 minutes away from this person, but it took a guy all the way in the USA to help arrange it. You gotta love the internet!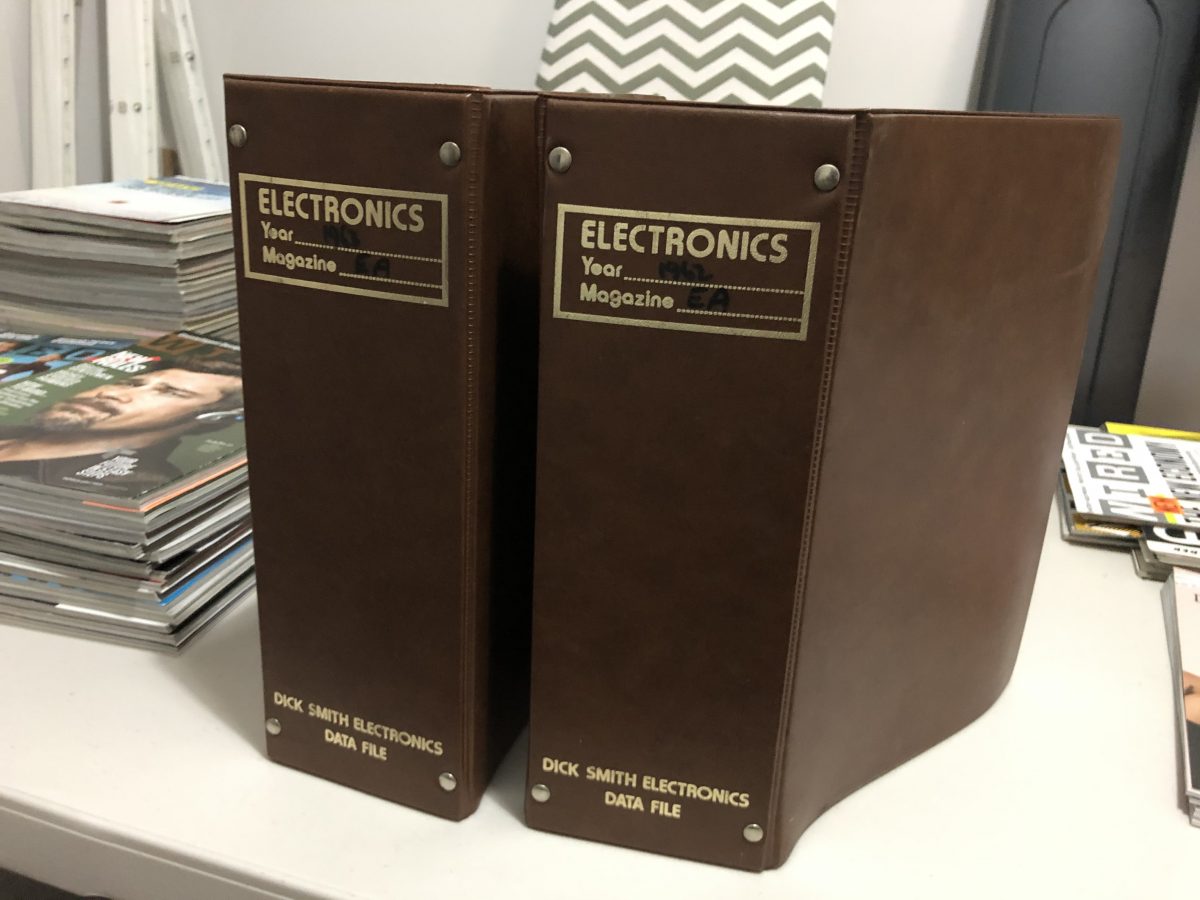 Considering that the magazines are over 50 years old (!!) they were in great shape with no rips or missing pages. Lots of dust and dead bugs, but an old paintbrush came in handy for cleaning that crap off. The main issue I encountered with this collection was warped spines due to how they were stored (those folders) and just poor layout technique placing words way too close to the binding edge (no InDesign in 1962!), resulting in some content being trimmed away when the paper trimmer's blade came down.
Despite this, getting these magazines as my first "proper" things to scan was an excellent learning experience. I'm so glad this slice of Australian scientific and engineering history is available for everyone to view. Here's a link to all the issues I scanned in. I reckon the best way to view them is on an iPad just through the Internet Archive's website. Failing that, download the PDF directly.
I haven't read any of the magazines yet, but here's a few random things I noticed whilst scanning and thought I'd capture.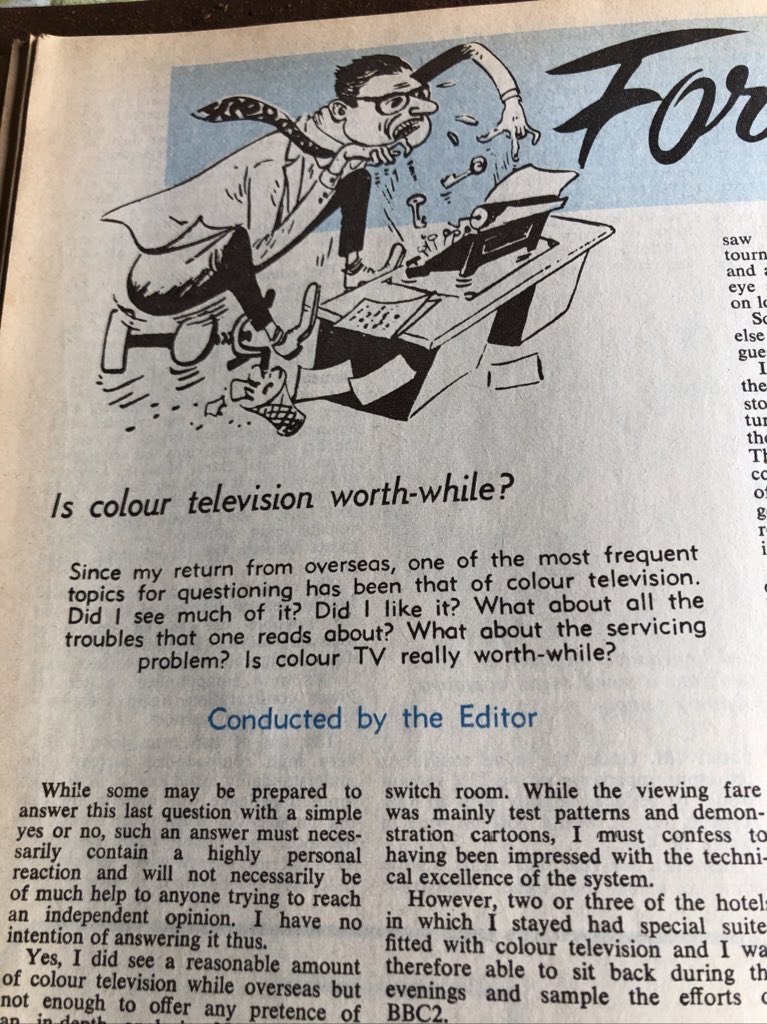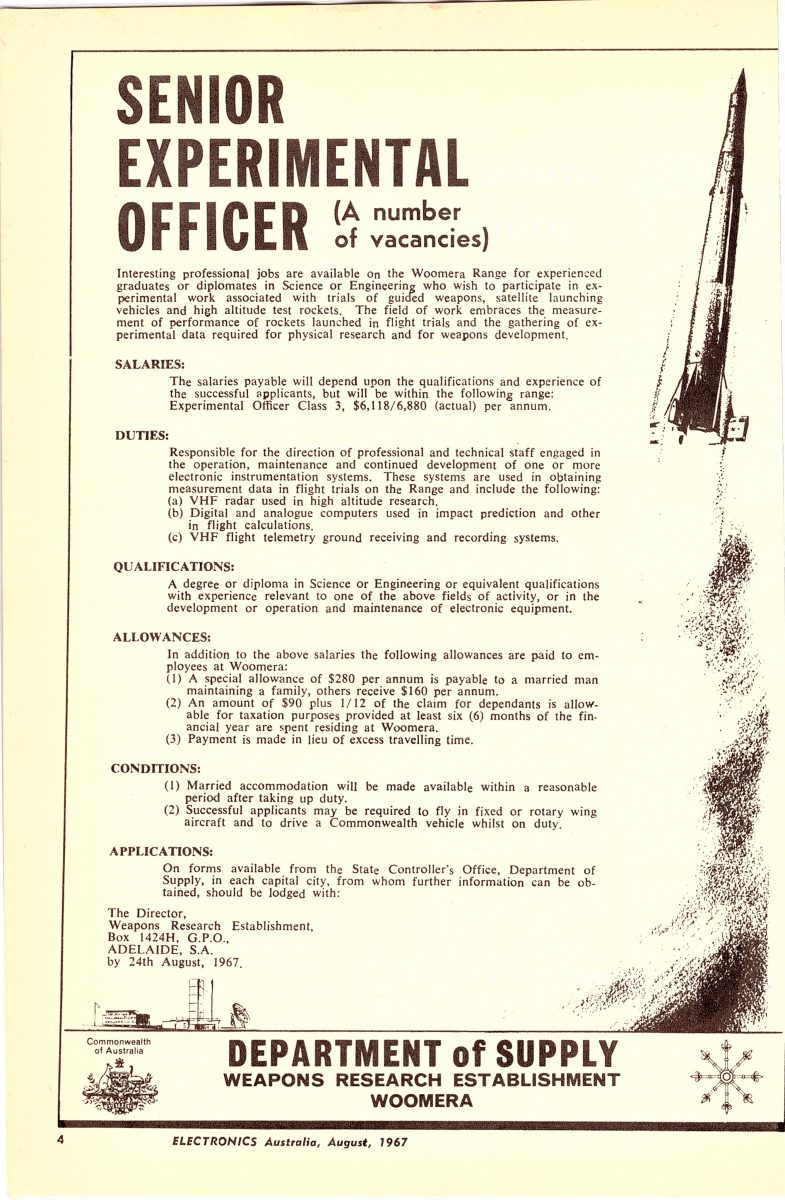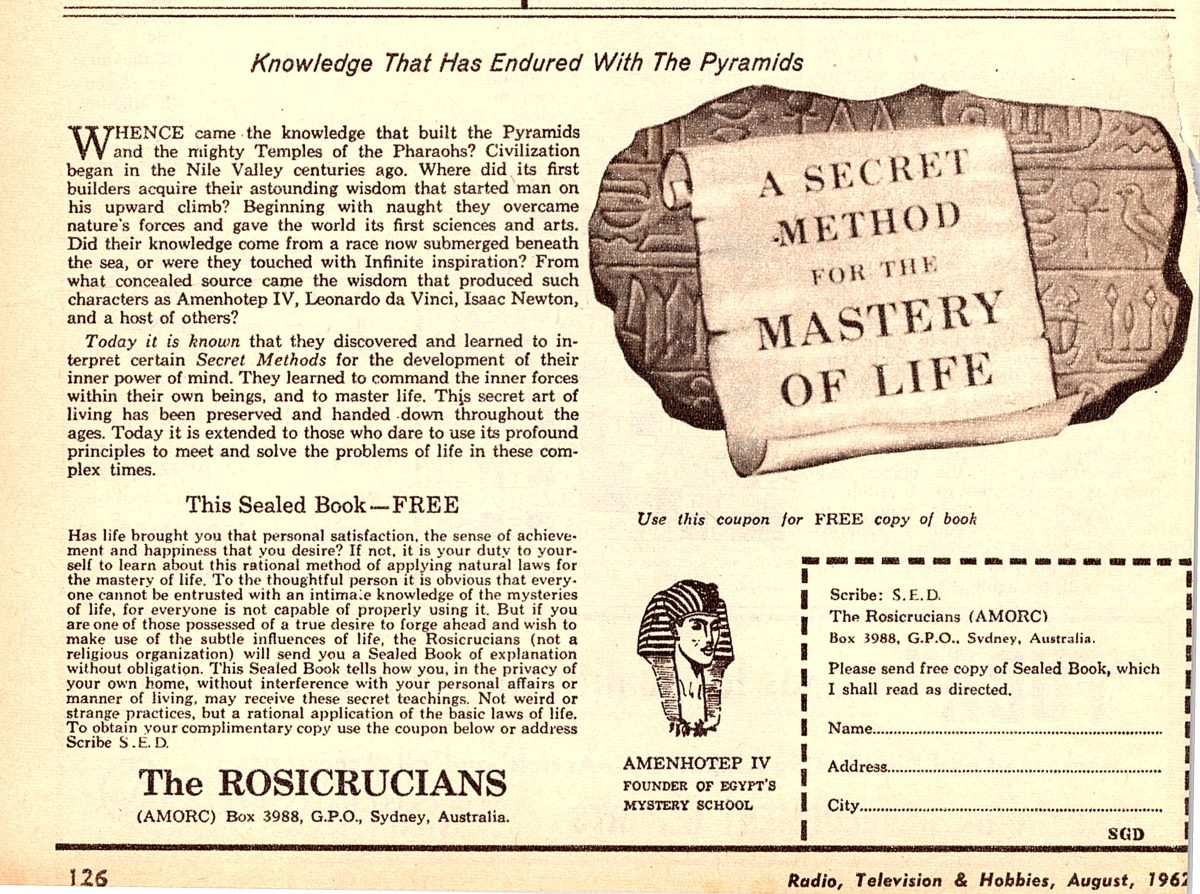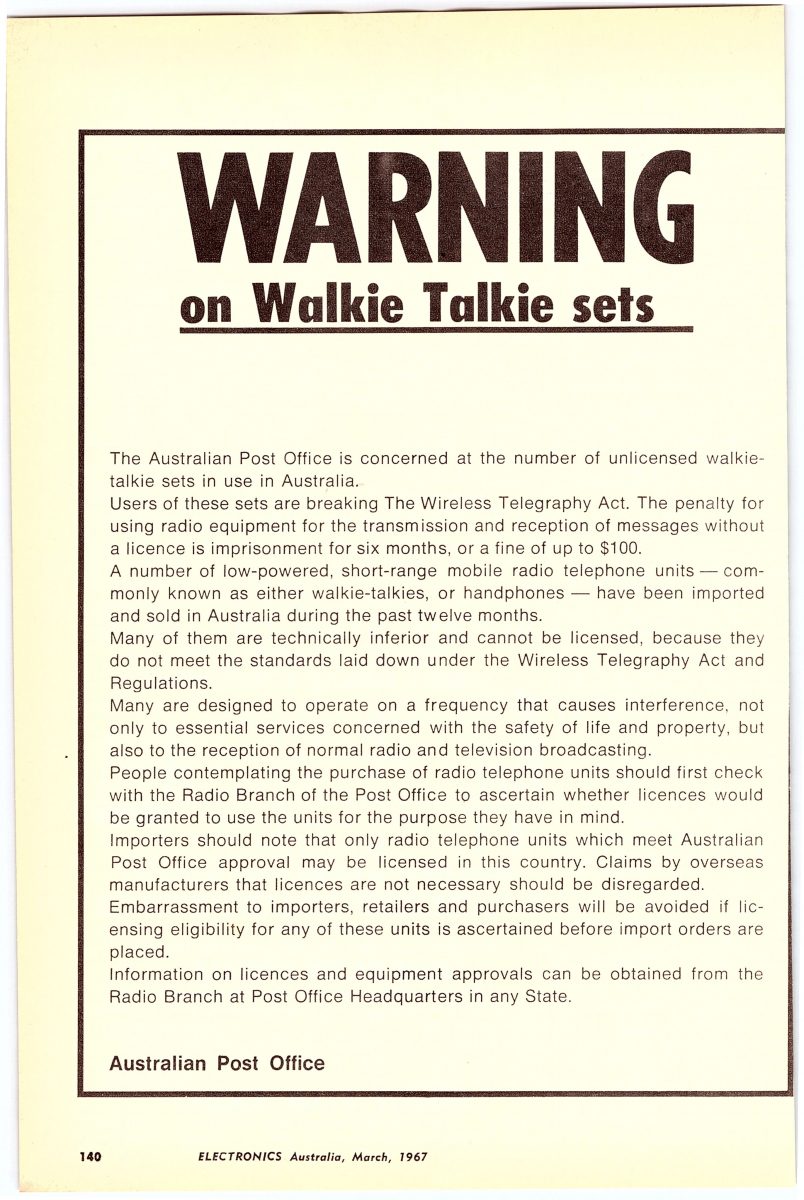 Have you seen anything interesting or funny in the Electronics Australia scans? Comments are open so please share anything you find!